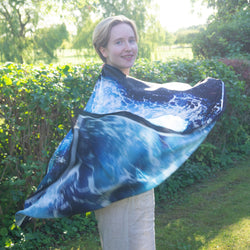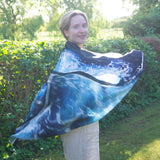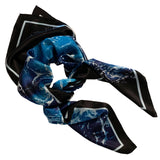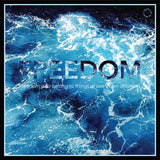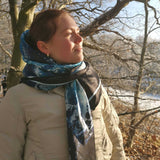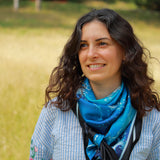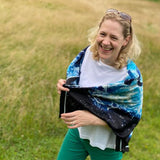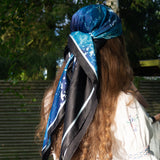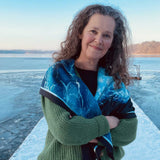 A Prayer into the World
Freedom (silk)
The scarf FREEDOM carries a potent message about the freedom to make one's own choices.
EXCLUSIVE SILK SATIN
SIZE: 110 x 110 cm (43 x 43 in)
MATERIAL: 100% SILK SATIN
We recommend washing the scarf before wearing it. Please see silk care instructions.
CARING FOR ORGANIC COTTON
Always consult the care label instructions for correct washing. We recommend washing in cold water using a gentle cycle and using only mild or non-perfumed detergents. For the first wash, it is best to use cold wash or maximum 30° C water temperature. It's important to wash in cold water the first time. Hang to dry. If using dryer, use the air cycle, with low or no heat. Organic cotton is not chemically treated, so please take care to wash gently the first few times and follow the washing instructions carefully. Organic cotton can be ironed at low to medium temperature.
Will the colors fade?
Eco-friendly dyes last as long as conventional dyes. Colors will fade if powerful detergents or bleaching agents are used. We do not use chemical color fixatives, so please do not mix dark colors with light ones for the first few washes due to dye bleed. For the first wash, we recommend adding ¼ cup of vinegar to the final rinse, as this will help to set the color and resist fading or bleeding. 
With proper care, organic cotton will last many years.
Can I use bleach?
Do not use chlorine bleach on organic cotton scarves. Bleach will cause the colors in the fabric to fade and it will weaken its fiber strength.
Which detergent should be used?
We recommend using only mild detergents. Regular detergents contain chemicals that are hard on delicate inks and dyes. If you use regular detergents, it is recommended that you rinse your machine before washing your organic scarves, to get the best results.
Enjoy your natural organic scarf.